The Institute's male choir meeting in Barót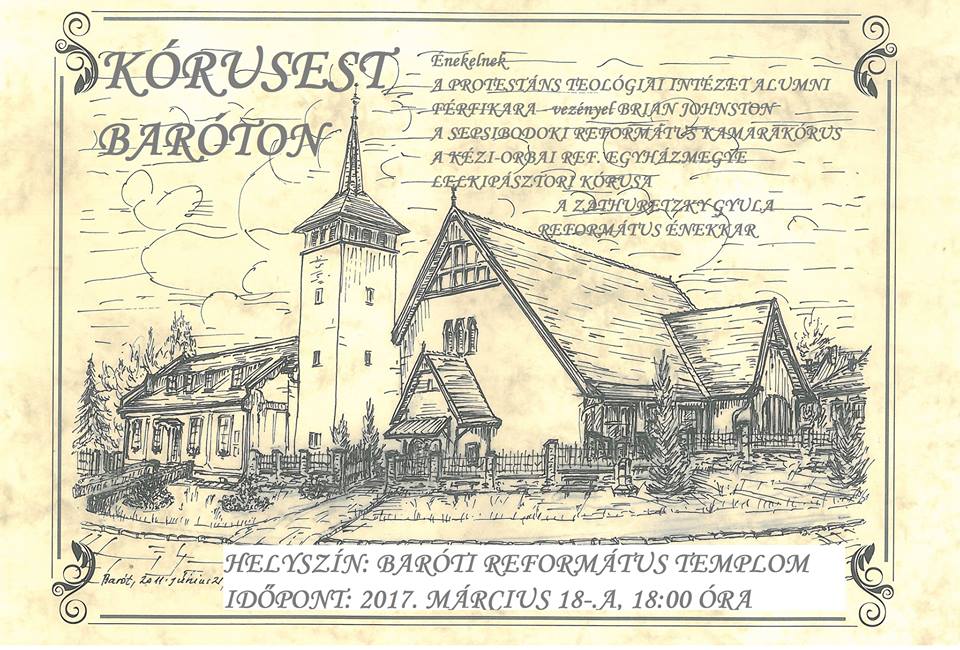 The Theological Institute's male choir prepares for a special meeting in Barót. The meeting is organised by the minister of the local church community, Árpád Tordai. The choir will be directed by Brian Johnston, and will consist of twelve active theological students and approximately 25 alumni now serving as pastors in various areas of Romania. Three choirs from the area near Barót will also participate in this event.
On Sunday morning the choir will participate in the church service in Kézdivásárhely, led by the minister of the local community, Sándor Ruszka.
Although Brian has retired in May 2016 as an English teacher, he is very appreciated of the support of the Theological Institute in continuing his work as a volunteer.